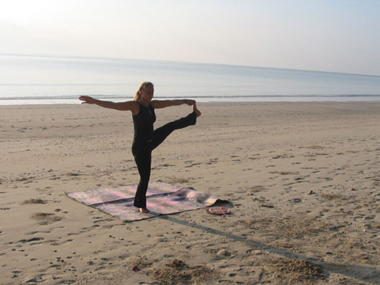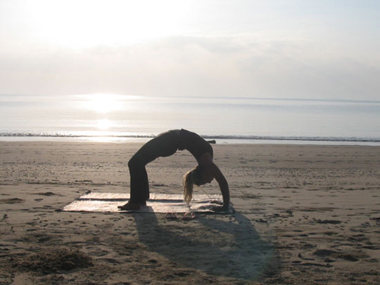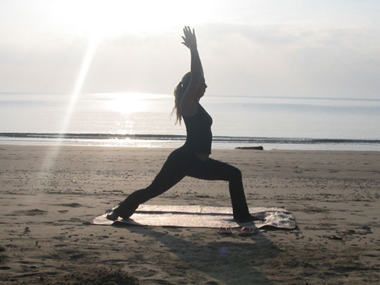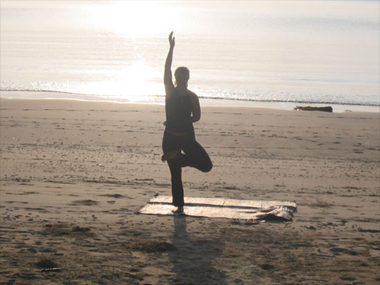 I travelled to India in 1999 and discovered yoga purely by chance having gone on a journey of self discovery. The benefits to the mind, body and soul fascinate me. I have been studying and practising since my teenage years over 15years!
I was lucky enough to study and do my teacher training with David Swenson which was an honour and his light hearted approach to yoga taught me everything I know, I also had a wonderful teacher Carol Smith who I would like to acknowledge for her contribution to my yoga journey.
I have been teaching Ashtanga yoga in Milton Keynes for 10 years and feel a gift is to be shared. I feel blessed to have found yoga and can credit it for my positive nature and well being.
I look forward to meeting and sharing all that yoga has to offer with you, I also offer body work Ayurvedic Deep Tissue Massage and Reiki and believe working with the whole body as a system is truly beneficial including what we put in and on our bodies so please get in touch to book in.
Namaste x
"Kelly's yoga practice isn't just about exercise, it's a Union of mind, body and Spirit! The breathe is a focal point to aid in the flow of the asana sequences. I was blessed to find Kelly through a friend, as the resonates of the teacher is a must to benefit from this awesome practice! I always leave feeling centred, at peace and all stresses dissolved. Highly recommend her life changing class. Namaste
Joanna
 A small friendly class working to all levels, everyone is welcome no previous experience is necessary, block booking of 1 month are recommended but drop in is available too, mats are available so just bring yourself in something comfy and water.
I also offer Ayurvedic Deep Tissue massage and Reiki please find me on face book Ayurvedic Deep Tissue Massage with Kelly and Ashtanga Yoga with Kelly.
Wednesday 6.30pm – 8.00pm
classes are 90 mins including relaxation and meditation
£15 PAYG
£40 monthly 1 class per week deal
Wellbeing package £80 per month 
Winter wellbeing package £150 including a massage and all classes in Oct, Nov and Dec
Ashtanga Yoga with Kelly